Under the topic '
So...um. Yeah. Disney Treasures Book
', I accidently refered to a publication named 'Barks Treasury'.
'Barks Treasury' is a hardback book published in 1997, by Applewood Books, limited to an edition of 1000.
It contains 40 of the 75 colour pencils Barks made in reportedly a period of six months. For the public celebration of his 96th birthday.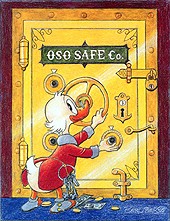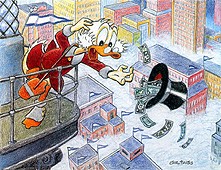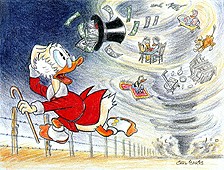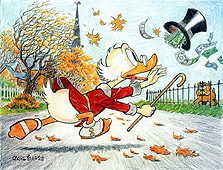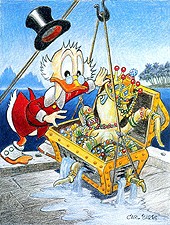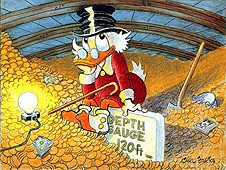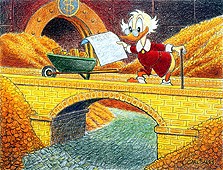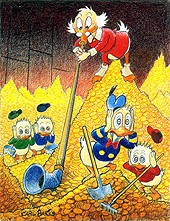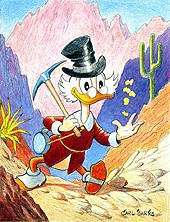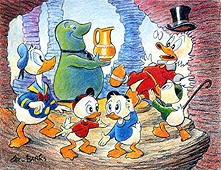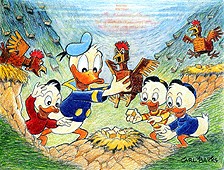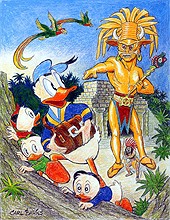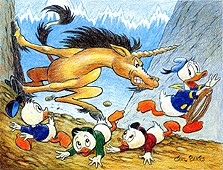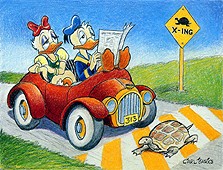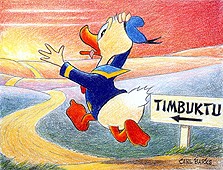 There should be a popular edition. Now the publication is only intended for people with money bins. And we have nothing.
Give Carl Barks back to the people!
*EDIT* boardlinking updated to McDrake